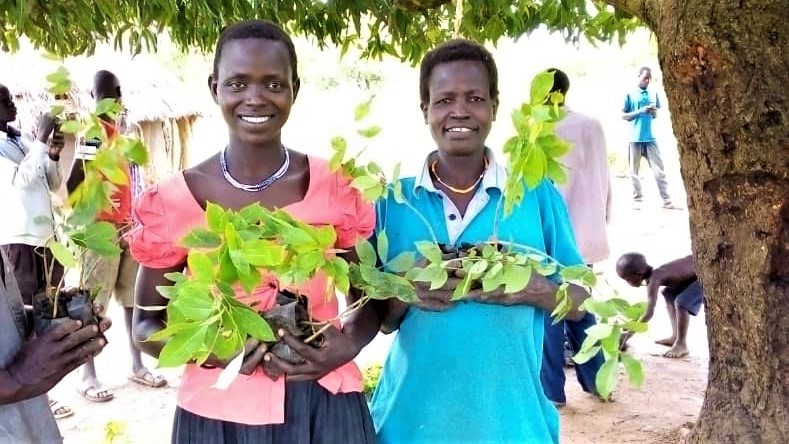 For our first tree-planting and reforestation project by MttW e.V. we joined efforts with our friend Jimmy from Uganda. By the end of 2019 we had decided to raise funding to support the region of Madi Opei in northern Uganda with up to 30.000 tree seedlings to help the local communities stop effects of climate change and stabilize the local micro-climate.
For more background information about the planning and vision of the project, please have a look at the donation page for Magic to Uganda II – tree planting in Madi Opei.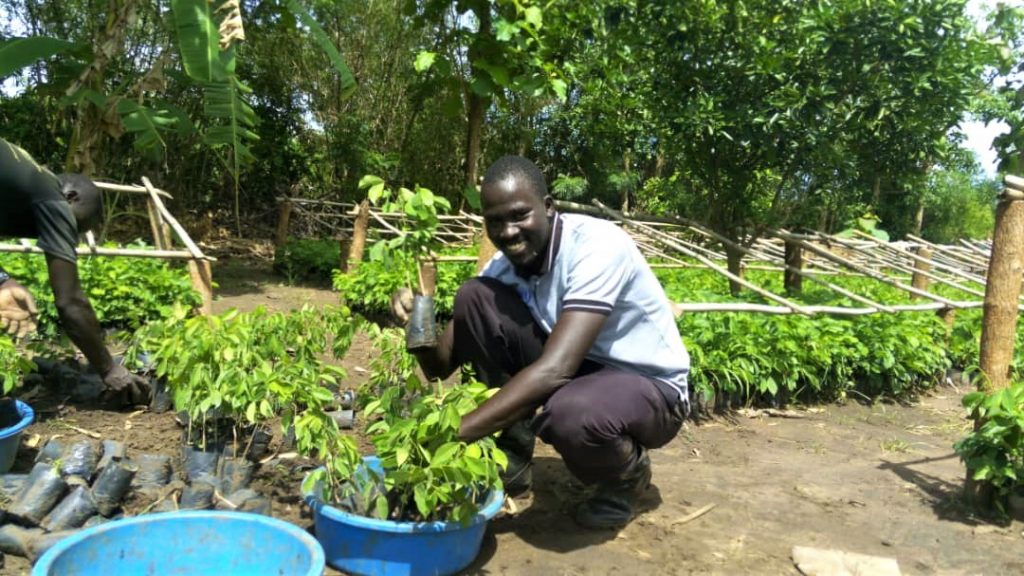 Summary of Magic to Uganda II
approx. 41.400 Seedlings distributed to 30 villages + 6.400 Seedlings for gap-filling
Plantation-period: march-may 2020 + october – november 2020
Amount invested by MttW: 15.957€ (0,34€/seedling)
Very sucessful collaboration with ISCOT
Local management by Jimmy, no participation of MttW-Team as of Corona travel-restrictions
Continuous caretaking and raising of trees by village communities
After our decicion in the beginning of march, to not travel to Uganda with a team of MttW-members (Felix, Benedikt, Ronny, Sebastian, Marcus), we asked Jimmy to take full responsibility for the in-field work and organisation. Quickly he set up a team of volunteers and helpers that managed the distribution of the seedlings in april and may.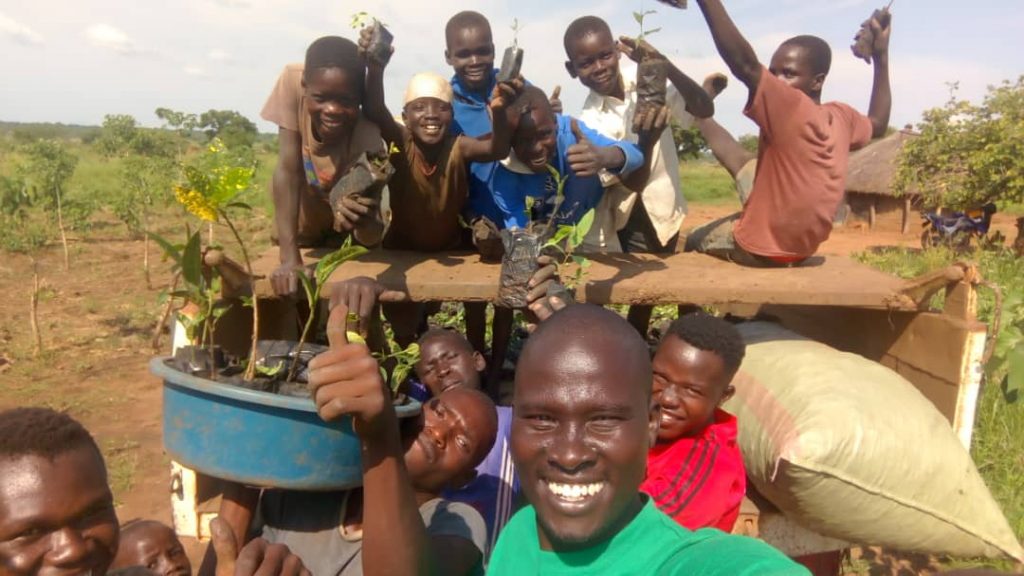 After sensitization meetins with the village communities and leaders in february and march, the villagers were well prepared to receive the seedlings to take care of them and raise proper trees. Thanks to the programs and discussions lead by ISCOT, everyone is well aware, what positive impact the reforestation of the area will have on the livelihood of the people.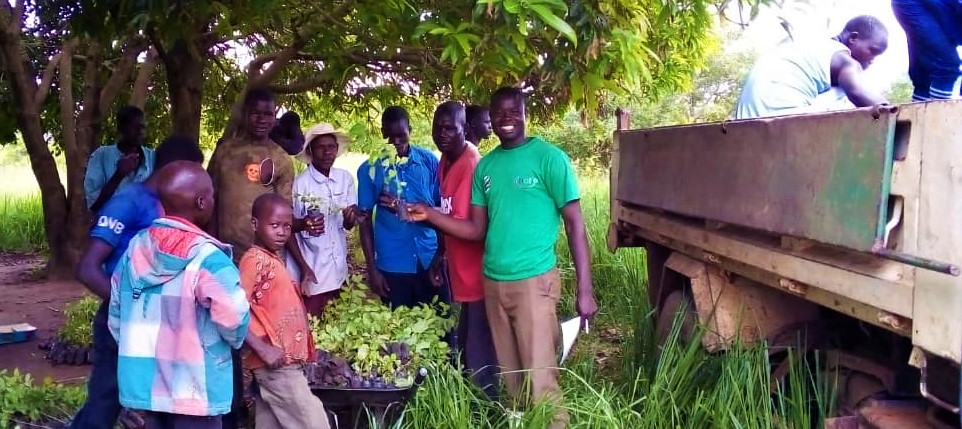 Also Joel, the owner of the local tree nursery, helped organizing the distribution of a total of 41.400 seedlings to 30 groups + 6.400 seedlings for gap filling. Thanks to our MttW-member contributions, private and corporate donations as well as our partnership with Trillion Tree Campaign – Plant for the Planet we could provide a total investment of 15.957€ for the project. This means we were able to locally raise at a price of 0,34€ per seedling!
Of course the project is not yet completed. Our friends at ISCOT will start moving around in june, visiting the local communities and support them in raising and protecting the little trees. The villagers are carefully keeping animals away from the plantations to enable the trees to grow strong enough to survive the upcoming dry season. In the beginning of the next, shorter, rainy season, we will proceed with gap-filling and can start estimating the survival rate.
Sobald möglich, spätestens im April 2021, möchten wir die Dörfer im Norden Ugandas und deren Pflanzflächen besuchen sowie weitere Baumpflanz-Aktionen in benachbarten Regionen umsetzen.
As soon as possible, latest in april 2021, we want to visit the villages and plantations in northern Uganda with a MttW-team. If possible, we want to pursue more reforestation and tree-planting projects in the neighboring regions.
Thank you very much for your support of Magic to Uganda II!
For a personal tree-planting certificate for your donation or general questions about the project, please contact us at magictotheworld@gmail.com.