Summary of our upcoming project Magic to Uganda II
We plan to plant 30.000 trees in the Madi Opei region in partnership with local school and the students there, 30 schools,1.000 trees each
Positive affects on the local micro-climate and slowdown of the desertification thru reforestation
Education for the local population thru workshops and programs
New future food sources as well as protection of the soil against aridification
Financial support, sponsoring and Volunteers for the trip to Uganda (21st march- 26th april) needed!
OnePager Magic to Uganda II for Volunteers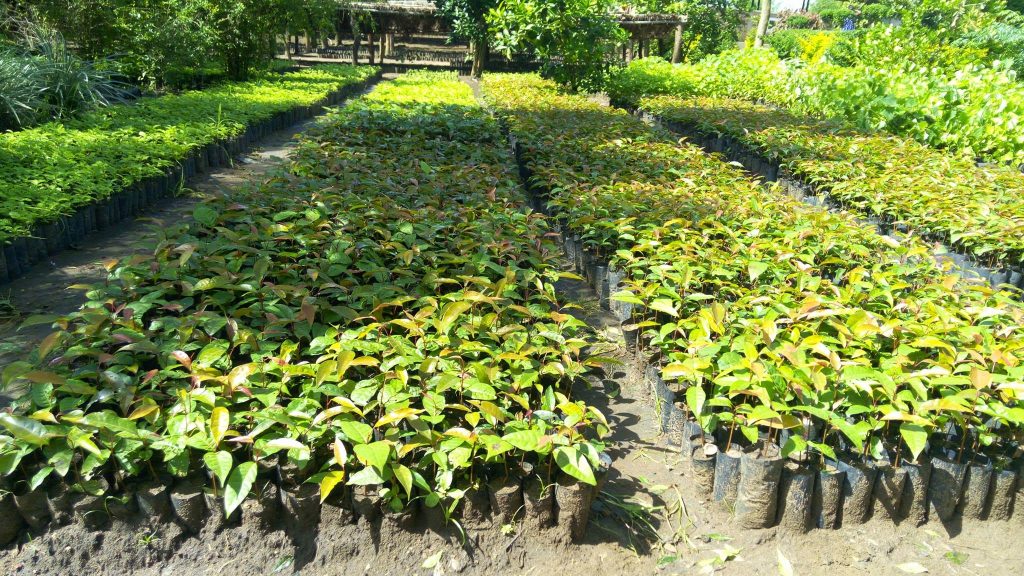 Tree planting 'has mind-blowing potential' to tackle climate crisis

Headline of an article in The Guardian
According to various studies, one of the most efficent ways to slow down and potentially reverse global warming is reforestation. Of course, the emissions of substances that are harmful to the climate needs to be stopped, too. Trees, however, have, besides the positive aspect on the climate, a positive impact on communities, can provide food and are the source of life for many animals and other plants.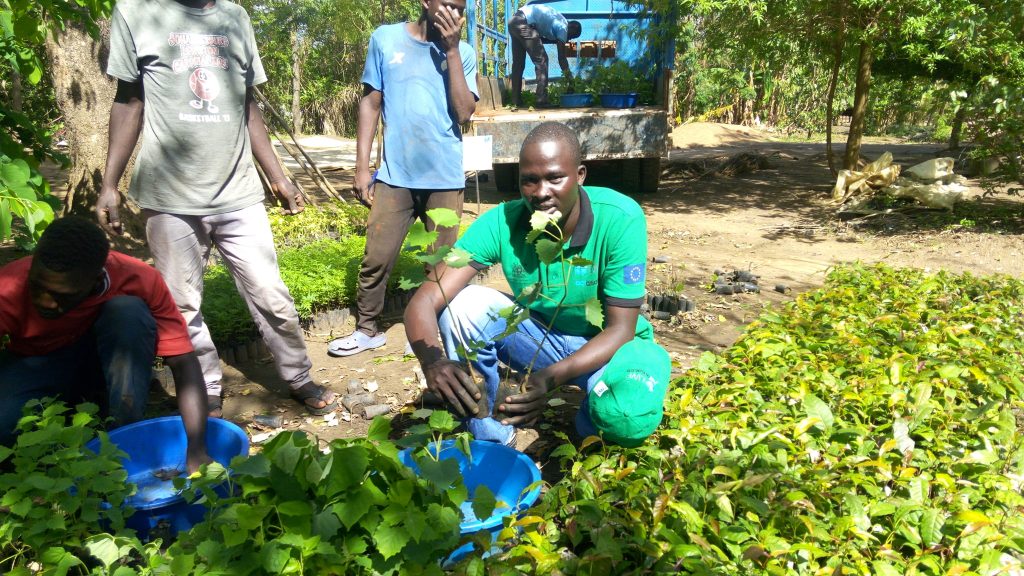 We, Magic to the World e.V., want to support our good friend Jimmy Amone in his vision to stop and potentially reverse the desertification of the Madi Opei region in northern Uganda. Together, we want to plant a minimum of 30.000 trees before the next rainy season which will start in april.
After our first visit in the region in 2018 – Magic to Uganda – and the support of the rural communities there, we have asked Jimmy, what could be a sustainable approach for improving the living conditions there. His answer was very clear: 'Reforestation!'. The armed conflict in the region that went on until 2008 has led to an enviroment where most of the old trees were cut down to provide firewood in the camps. This effects the local micro climate in an enormous way. Already now there have been long lasting droughts and heavy floodings once it rains. With global warming, those effects will get stronger and worse and the soil will become more dry and less fertile, effecting the livelihood of the people, which are mostly farmers.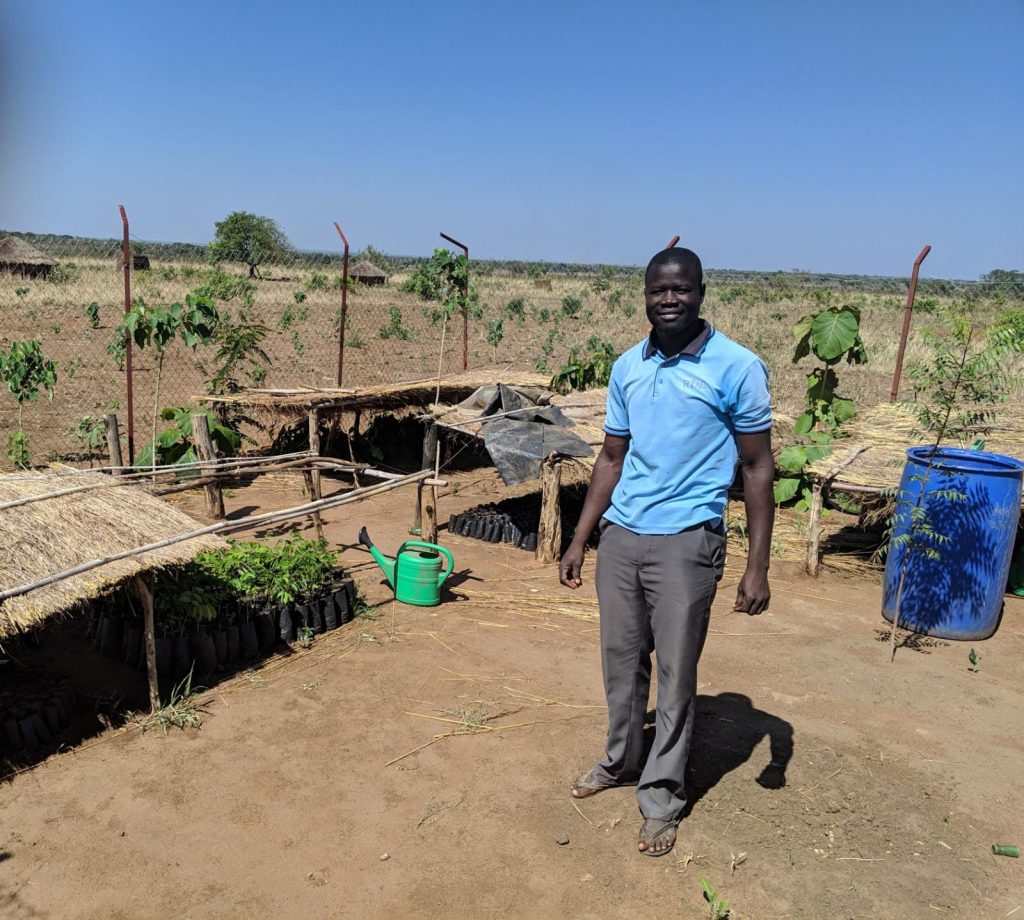 That's why in april 2019 we approached Rubanga (see picture) and his friends to grow seedlings in their nurseries which we will buy from them before the first rainy season in 2020. We want to plant at least 30.000 teak, mango and orange trees. 1.000 trees each will be put into the ground by students of 30 rural school of the Madi Opei region. Together with Jimmy and his team we will educate them and have them feel responsible for the upbringing of the trees. Jimmy has done several projects of this kind on a smaller scale and brings in a lot of experience. Now we need your help!
To have a proper impact and make the trip worth, we need financial support. The seedlings will sum up to 10-15.000€. Expenses for tools, transport and the educational materials will add up. That's why we ask you for support to help us make tree planting-Magic happen!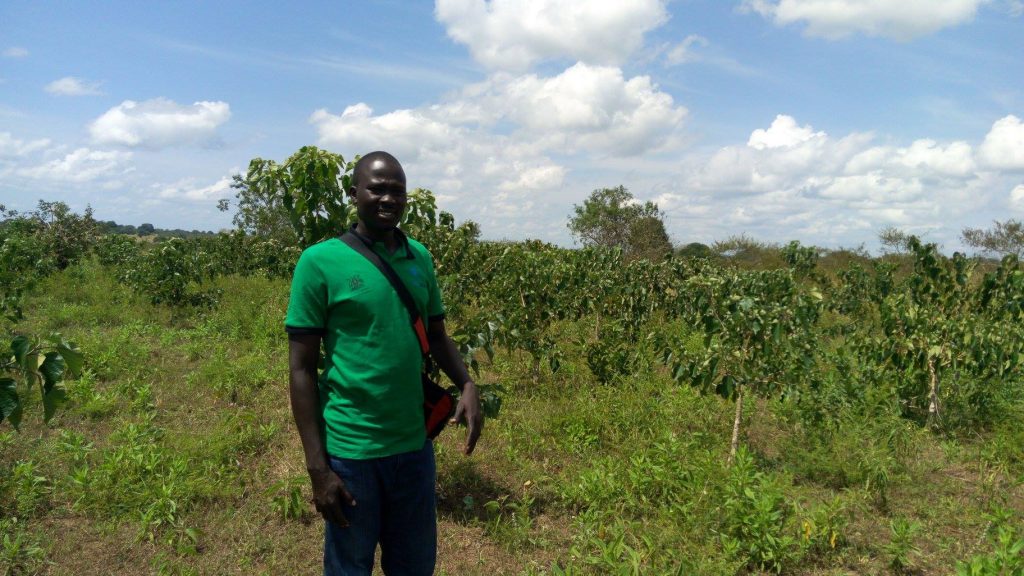 Ways you can support our tree planting project in Uganda:
By bank transfer to our NGO account (Fidor Bank AG):
| | |
| --- | --- |
| Empfänger: | Magic to the World e.V. |
| IBAN: | DE26 7002 2200 0020 4429 13 |
| BIC: | FDDODEMMXXX |
Volunteering: Do you have at least 2 weeks of free time between 21st of march and 26th of april and are you motivated to spend your free time planting trees? Join the Magic! Get in touch with Marcus via 004915143188926 or send us an email
Promote our project in your circle of friends of within your company! We are also looking for corporate sponsors who want to team up. Feel free to get in touch via magictotheworld@gmail.com
Your donations qualify for tax deduction of citizens of the European Union. Please let us know if you would like to receive a donation receipt.
We promise that all the money you trust us with goes towards the tree planting. We account for all our travel, transportation and food expenses ourselves, meaning that 100% of the money raised will be invested directly in the project.